Industrial Scales
Specialty Scales
Now it's a breeze to check weights anywhere in your plant - - in transit - - without hauling loads to a platform scale. Enjoy instant weighing with an efficient and convenient mobile industrial scale.
Bring the scale to the load to save time and money.​
​
​Get Greater Convenience and Efficiency with the M​odel PW800 Pallet Weigh Truck
Fast, low-cost parts counting for taking inventory

Accuracy of ±0.1% which is better than most fork lift scales

5,000 lb capacity in 1 lb increments (2500 x 0.5 kg)​

*Other capacities available:

​1000 lb (500 kg); 2500 lb (1200 kg); up to 10,000 lb (4500 kg)

Low-cost operation

Operates on standard "D" cell alkaline batteries or with rechargeable battery packs (charger included)

Quick verification of incoming/outgoing freight

Instant check of truck loading by weight

Multi-purpose mobile weighing

Ideal for high volume traffic

Large, easy to read .8" LED display

Electric "Walkie" Retrofits available​
Model CW​250
Portable Electronic ​Platform Scale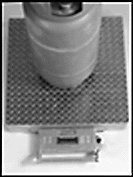 With its compact design, plus easy portability, the Intercomp Model CW250TM Scale is ideal for weighing 55-gallon drums, chlorine cylinders, propane bottles, freon tanks, hazardous medical wastes and other liquid or gaseous containers. But those are just a few uses.
​

​
​​It's available in twelve high performance models with capacities ranging from 300 to 2,000 lb/150 to 1,000 kg. There are two sizes of weigh platforms:​ ​15" x 15"x4"/380x3803100 mm, and 24"x24"x4"/610x610x100mm. This rugged, all aluminum, self-contained unit provides accuracy of ±0.1% (NTEP Class III) of applied load.

​
​​Fully battery operated, this Intercomp scale requires only infrequent recharging from any 12, 120 or 220 volt power source (charger adaptor and cable provided). For night use, you light up the display area by just touching the "lamp" switch. to record weights, the scale will interface with an optional printer or display (such as our P-DP printer or SA2000 display)
​

​
Ideal for drums, chlorine cylinders, hazardous medical waste and other containers
​

​
Capacities ranging from 300 to 2,000 lb/150 to 1,000 kg
​

​
All aluminum self contained unit provides accuracy of ±0.1%
​

​
Available in 15 x 15 or 24 x 24 inch/metric equivalent
​

​
Can interface with an optional printer or remote display
​

​
Accumulation and printout of multiple weights​